In Country Garden Crisis: To Save or Not Save, It is a Question
2023-08-16 01:33:06
来源: 钛媒体APP
Credit: Visual China
BEIJING, August 15 (TiPost) - With an expected loss of 45-55 billion yuan in the first half of the year, China's largest private real estate developer Country Garden suspended trading last weekend to prepare for debt restructuring, issuing two consecutive announcements that bared its massive debt problems.
The company's statement of "actively seeking guidance and support from the government and regulatory authorities" is akin to a public plea for help.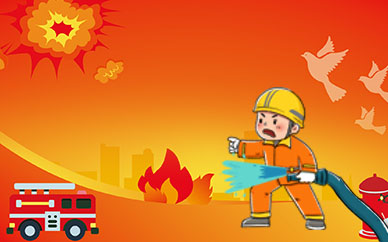 (相关资料图)
So, to save or not to save? Opinions are divided, and there are valid reasons on both sides of the argument.
The causes of the crisis are complex, and the factors to consider in solving it are intertwined. The current situation of the company is not as simple as choosing between saving and not saving.
Policy Support Has Always Been There
Since the wave of real estate company defaults, policy has been focused on preventing risk spread and supporting the normal operations of "exemplary real estate companies," including Country Garden.
In May 2022, Country Garden, along with Longfor Properties Co. Ltd and Midea Real Estate Holding Ltd, was selected as an "exemplary real estate company" by China's regulatory authorities, after which various policies have identified it as a recipient of protection and support.
In terms of credit, Country Garden has obtained over 300 billion yuan of intentional comprehensive credit from more than ten banks.
In terms of bond issuance, in 2022, the company directly raised nearly ten billion yuan through bond issuance, assets-backed securities (ABS), medium-term notes, convertible bonds, and completed three rounds of equity financing totaling 11.5 billion Hong Kong dollars. In late January of this year, it obtained approval to register 20 billion yuan of medium-term notes.
Then why is the company still facing a crisis?
Besides the original sin of high debt and high inventory turnover, Country Garden's focus on third- and fourth-tier cities and the drastic drop in sales since May of this year are unexpected for both Country Garden and relevant authorities.
In the first four months of 2023, the company's monthly sales remained stable at 22-25 billion yuan. However, starting in May, there was a continuous decline, with sales in July totaling only 12.1 billion yuan.
Now, with the company unable to solve its difficulties on its own, should the government increase its assistance efforts?
The Ethical Dilemma of Further Assisting Country Garden
Speaking of assistance, it faces two ethical dilemmas.
First, almost all "market rescues" tend to be criticized for exacerbating moral hazards and allowing wrongdoers to escape consequences, leading to the expectation of "too big to fail."
In the past, numerous real estate companies desperately added leverage to squeeze into the "100 billion yuan sales club." Aside from the entrepreneurial drive to expand and strengthen, the aspiration for "being too big to fail" was probably also a psychological incentive for some property developers.
In a market economy, companies should bear their own responsibilities, especially when Country Garden's current situation can be attributed to its controlling shareholder's decisions.
Wu Jianbin is worth mentioning here. He is recognized in the real estate industry as a financial expert. He spent three years at Country Garden from 2014 to 2017 and wrote the book One Thousand Days at Country Garden.
According to the book, Wu repeatedly advised the boss to reduce their debt ratios and focus on financing costs. If the financing costs were higher than the investment returns, the money should not be used. The boss did not respond directly to the advice, but in following meetings with senior executives, he continued to emphasize land acquisition, following investments, and fast turnover.
Wu eventually left despite efforts to persuade him to stay. His respect for the boss is clear in the book, but so is his regret over the boss not heeding his advice.
Secondly, there were questionable moves by the major shareholder just before the crisis erupted.
On July 30, Yang Huiyan, the majority shareholder of Country Garden, announced the donation of 20% of Country Garden Services' equity (worth over 5.5 billion yuan at the time) to the Hong Kong Guoqiang Public Welfare Foundation. This foundation was founded by Yang's sister, Yang Ziying.
In addition to this shady donation during a sensitive period, Country Garden has a number of affiliated companies and related transactions. In the past, Country Garden Property Services attempted domestic listing but was rejected by the China Securities Regulatory Commission due to excessive related party transactions.
If the large donation and related party transactions are not properly explained, it would weaken the ethical legitimacy of further assistance.
"Choosing the Lesser Evil"
Facing Country Garden's crisis, it's also hard to say not to assist.
Firstly, Country Garden is among outstanding real estate companies and has been recognized by the government as an "exemplary real estate company." Since the crisis emerged, the company has been making efforts, and it would be pitiful to watch it collapse.
The company has performed well in terms of management standards and social responsibility. It hasn't displayed the same unseemly behavior in terms of dividends as some other companies. Major shareholders have never reduced their stake. The company has diversified its business only into the field of construction robots.
The company has also been striving to reduce its debt in recent years. After a series of accidents led to significant public relations issues in 2018, the company applied the brakes. According to its 2022 annual report disclosed in March of this year, the company's cash-to-short-term debt ratio was 1.6, and its net debt ratio was 40%.
Country Garden has also been committed to delivering its residential buildings as required by policies. In 2022, it delivered 700,000 units, more than double the number delivered by the second and third-ranking developers, Evergrande and Vanke. This accounted for 17.5% of the top 50 real estate companies. In the first half of 2023, Country Garden delivered 278,000 units. This objectively led to a quicker fall in company's cash reserves, almost to the point of exhaustion.
At the end of 2022, the major shareholder provided the company with a non-interest-bearing unsecured loan of 5.06 billion HK dollars (4.67 billion yuan), showing their sincerity.
Secondly, it's foreseeable that the consequences of allowing the Country Garden crisis to unfold could be quite severe. Foreseeable consequences include unfinished buildings, bad debts, issues with suppliers, unemployment, tax revenue, and the economy at large.
Economic decisions sometimes involve choosing the "lesser evil" among two unfavorable options; there are no perfect choices. If the outcome is unbearable without acting, action must be taken. Rescuing the real estate market is not about reverting to the old path of relying on real estate to stimulate the economy, but rather to avoid triggering "systemic risks."
The Challenges of an Assistance Plan
If one cannot stand by while the crisis unfolds, the most important question becomes how to provide assistance.
Among the real estate companies that have already defaulted, the debt resolution plan of China Fortune Land Development (CFLD) set a good precedent.
According to CFLD's announcement on October 8, 2021, the company plans to repay its 219.2 billion yuan financial debt through the following methods:
1. Selling assets to retrieve approximately 75 billion yuan;
2. Selling assets to eliminate around 50 billion yuan of financial debt;
3. Extending or repaying around 35.2 billion yuan of priority financial debt;
4. Cash repayment of approximately 57 billion yuan of financial debt;
5. Offset using trust beneficiary rights established from assets, including holding-type properties, totaling around 22 billion yuan;
6. The remaining financial debt of approximately 55 billion yuan will be assumed by the company, with extensions and reduced interest rates, to be gradually cleared through subsequent operational development.
This plan was achieved with significant coordination from the Hebei provincial government. Relying solely on CFLD itself would likely lead to lawsuits, seizures, freezes, and even arrests – these potential scenarios were foreseeable, rendering problem resolution impossible.
Although CFLD's debt issues haven't been fully resolved, the plan has, at least, derisk the problem and bought time.
The challenges facing Country Garden's crisis are even greater. First, it's larger in scale with more projects. Second, the current real estate market is already in a downturn. Third, investing heavily in third- and fourth-tier cities, many of which often disallow price reductions, has also hindered the company's ability to navigate the current difficulties through market activities. This presents a significant test for any potential rescue plan.
Of course, the ethical dilemma mentioned earlier is also something the major shareholders need to consider. The details of that donation need clear and candid explanation for problem-solving purposes. If the major shareholders and their families could demonstrate more significant sincerity in terms of financial commitment, it would undoubtedly enhance the legitimacy of the government's efforts to increase assistance.
In this scenario, the government should continue optimizing real estate policies at an appropriate time. Simultaneously, it should coordinate with creditors and develop targeted debt resolution plans. Under such circumstances, there is a possibility that the Country Garden crisis could be mitigated in conjunction with the real estate market hitting rock bottom and subsequently rebounding, thus providing relief.
关键词: